Have you had your kids nag you to get a puppy or a kitten? They are oh-so-cute!!!
Having a family pet is an important decision, especially when younger kids are part of the family.
There are many questions to be answered beforehand like What pet would be most suitable for a young family?, What care do they need and who is responsible for it?, New born pet or a rescue pet… and so on?
It could be so easy to give in and see the joy in our children's puppy eyes and the actual puppy's!
So here are some tips when making the decision to have a pet or not, and if, yes, what pets are good for younger children to have around:
To have a pet or not?
Pets come in many sizes. It could be a gold fish or a Great Dane! Usually the size of the animal also determines how much work and effort they are, how much food they eat and how big the vet bills will be. Bigger animals also tend to live longer and therefor, are your responsibility for longer.
So the size is an important factor.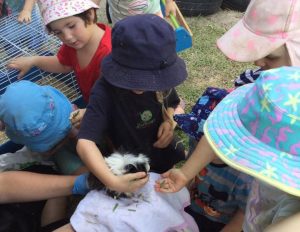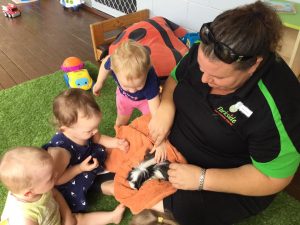 The pet must also be safe around your children and be able to tolerate rough children's hands or too much affection. Certain dog breeds might therefore not be suitable. Animals have feelings, too, and that should be respected. At Parkside Early Learning Centre we have some fish for our very young learners. They enjoy watching when its feeding time and see their colours dash up and down. Our older kids are currently enjoying some stick insects! An unusual pet choice but very easy to keep. We are hoping for some babies to emerge soon!
Another important issue to consider is if you are actually allowed to have pets if you are renting.
Some landlords are tolerant of some animals and some are not. But it might be worth asking even the most animal hating landlord if it is ok to have a goldfish, hermit crab or sea snail! They might be ok with it and it might just be entertaining enough for your kids!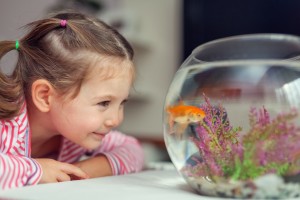 Now that you have decided a pet should join the family, here some suggestions as suitable pets for children:
The most recommended animals for young families seem to be dogs, cats, birds, guinea pigs, mice or hamsters, and fish or turtles…
If you would like something a little different but still easy to keep and to handle, try some hermit crabs, axolotls, ants, stick insects or a bearded dragon…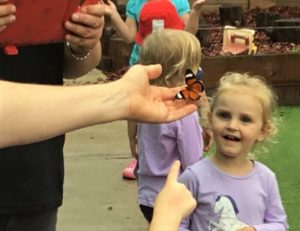 Recently our older children at Parkside Early Learning Centre have been interested in bugs. We have chased butterflies and caught crickets in the quarry area. We had some chrysalis at the centre and watched the butterflies come out.
Children are fascinated by all kinds of animals – they learn responsibility and caring for others and appreciate the natural environment more. That is something we can only support here at Parkside ELC!
Categories: