Although not everyone celebrates Halloween, it is becoming increasingly popular to take your little monsters and mummies out on the streets, demanding sticky treats!
The celebrations and shenanigans of Halloween have been around for several years now, originating from Latin America and the USA. They are now growing in popularity even in our little town of Gympie!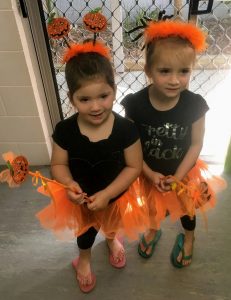 Whether you get into the scariness and fun is a personal choice. Some people love any opportunity to dress up and the kids certainly favour the idea of free lollies! Some families choose fun dress-ups and some get right into the creepy make up…
Gympie has some neighbourhoods that get into the spirit every year like Echelon at Jones Hill, Fairview Park Estate and plenty of other places on the Southside, in Gympie and at Widgee Crossing. For up-to-date information check out the Gympie Times and the local Facebook Groups.
At Parkside Early Learning Centre we leave it up to the individual group leader and family choices if Halloween is celebrated. We respect that some families do not want to participate or simply find the activities too scary. That's why we never encourage children to do anything frightening or dress up in upsetting costumes. If Halloween is celebrated it will be a positive and light-hearted experience. Our Educators also use the opportunity to teach important safety messages.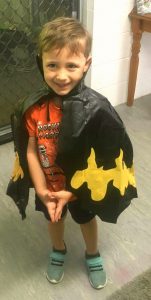 Here are some STAY SAFE tips from the local police that will help prevent this year's Halloween turning into a nightmare:
S – Stay in numbers (Children should always be accompanied by an adult and walk in groups)
T – Test all food before eating (do a visual check to ensure the wrapper has not been manipulated)
A – Always check the road before crossing and walk rather than run
Y – YOU never enter a stranger's house, even if invited!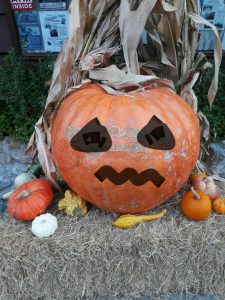 S – Stay on the footpath wherever possible
A – Avoid dark houses (just skip them)
F – Flashlights or glow-sticks are great for visibility
E – Enjoy with caution
To make the night fun for everyone practise common courtesy. A Please and Thank you will ensure next year's fun. If you have a safe home that welcomes little monsters and witches, consider printing this poster from the Neighbourhood Watch Association:
https://mypolice.qld.gov.au/gympie/wp-content/blogs.dir/13/files/2019/01/Halloween-Black-and-White_7480458.pdf
Happy trick or treating!
Categories: