Instilling Resiliency in your Children Even in the Face of Adversity
Children tend to be happy-go-lucky and typically un-phased by the drama the world can provide us adults on a regular basis. However, it doesn't mean that they never experience stress or trauma. There are some children who are exposed to this on a regular basis in the form of natural disasters, neglect, abuse and even the death of their loved ones. Children often feed from the adults around them, so if a parent is expressing stress while going through a rough time, children might become anxious or hesitant. As parents and caregivers, we obviously try to keep them as safe as possible from unpleasant things, but the reality is we're just not able to protect them from everything the world sends their way. When they experience something sad or negative, children tend to feel vulnerable, afraid, sad and lonely. So, what do we do to help prevent this or at the very least, minimize these feelings?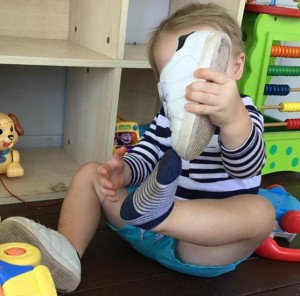 Early childhood is the best time to begin to instil resiliency according to the experts – but how do you go about this? Most importantly, children who come from families who are supportive and caring tend to be more resilient when life throws them a curve. When they are surrounded by adults – both family members and early childhood educators – who are loving, caring and responsive to their needs they are much better equipped to adapt to adversity. This is why it is part of Parkside Early Learning Centre's philosophy to build solid connections with the families of the children we care for and also work strongly together with the wider community.
Here are some practical ways to help your child develop resilience in the early years:
Allow children more and more independence as they grow older. It builds their confidence.
Encourage your child to share, take turns and serve others first. It teaches them patience.
Do not give your child everything they request. It helps them understand we can not have everything
Involve children when donating old toys or clothing to charity. It teaches them to look after others in times of need.
Teach your child that struggles are challenges we can learn from. See the good even in the bad.
Introduce your child to as many new experiences as possible as it teaches them to step outside their comfort zone.
Teach children to ask for help (but only if they are not being lazy). Use their lack of skill as a teachable moment.
Give them chores to do and make sure they get done even if they don't feel like it. It teaches them responsibility.
When protective factors like a supportive family, adequate nutrition, and responsive and caring educators and caregivers are a regular presence in a child's life, they become more adaptable and resilient beings. This instilled resiliency will allow children to better relationships, healthy coping mechanisms and an outward focus.
At a childcare centre like Parkside Early Learning Centre many of the above activities happen as part of our day to day learning. Children are encouraged to help tidy up and clean, they share and take turns. When things go wrong we use those times for learning and moving forward. Childcare is a great environment to lean social skills and resilience – it's not just about learning the A,B,C and the 1,2,3…!
Categories: